The Israeli Program
Every year six Israeli artists in different stages of their artistic career are chosen for a yearlong residency program. The open call for the program is published once a year, and artists are chosen by an international independent jury that changes yearly.
During the residency year the artists continue their individual artistic practice while participating in weekly meetings, workshops and art tours. The process based program includes a studio at Artport, a monthly stipend, and close curatorial support.
The International Program
International artists and curators are invited to be part of the Artport residency program for a period of one to three months. The international residents take part in the residency activities, including weekly meetings, studio visits and art tours. They are provided with a one-bedroom apartment in Jaffa, and a studio at Artport's building.
The International program is by invitation only and through exchange programs with similar artist in residence programs around the world.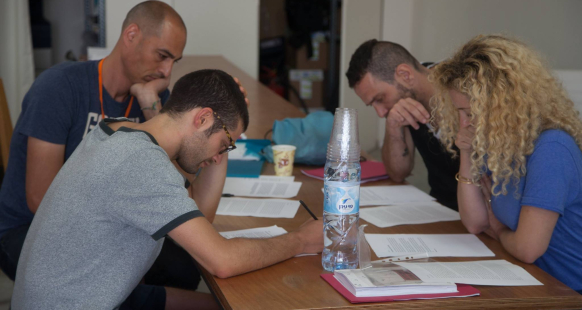 Professional Tools Workshops
The Artists Career Development Program (ACDP) in collaboration with Asylum Arts, aims to strengthen the local art community by providing artists with professional tools to help them navigate the local and international art world. The three-day workshop, followed by other workshops throughout the year, focuses on subjects such as
Cooperation and exchange programs
Residency in Pictures