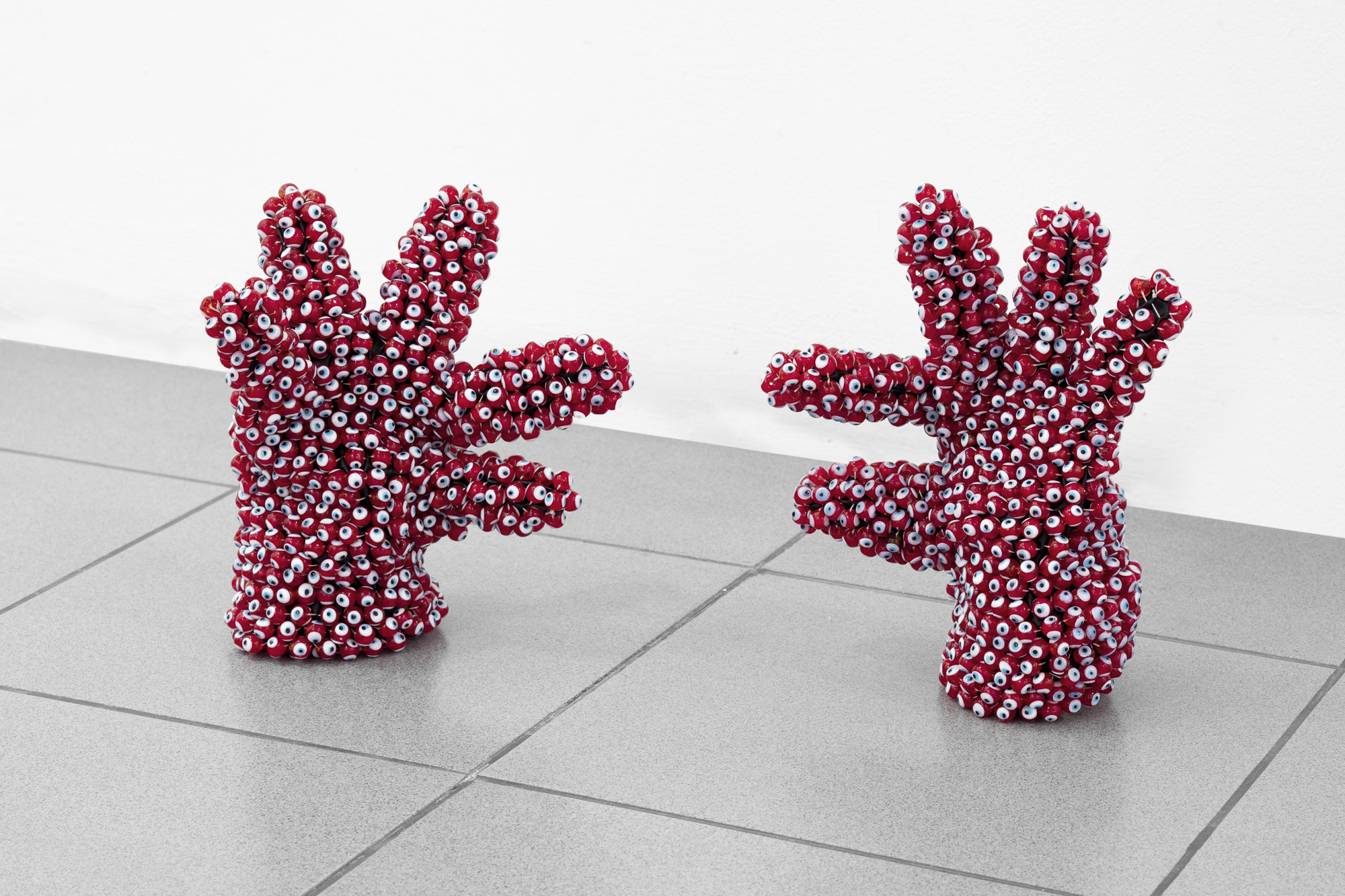 Yaara Zach – Black Friday
The installation BLACK FRIDAY, which was presented at the Givon Gallery as a solo exhibition in 2020, developed from and around the work "The Evil Eye" created during the residency of Yaara Zach in Artport in the years 2017-16. It is an object made of a women's suit which was covered on the inside and outside with the beads of the evil eye so that it became a kind of fossilized body, full and equally missing. From then until now this object has occupied Zach in many ways, from the thought of magical power, uncontrollable or understandable, through emotions like anxiety and jealousy, to illness or plague.
It was a kind of cell proliferation or replication, an overflowing self-mass. This thought began to develop during her residency at Artport, and evolved into BLACK FRIDAY installation. It continues the artist's preoccupation with the memory of the surviving body and especially the project "Unreasonable Doubt", which was exhibited at the Petah Tikva Museum in 2018, curated by Hadas Maor, and dealt with physical extremes and the intimate connection between body and object.