About Artport
Founded in 2011, Artport Tel Aviv is a leading contemporary art center and home to Israel's most prestigious residency program. Based on the belief that art and artists are a crucial part of our society , Artport is a home for artists at pivotal stages of their professional development, supporting and enabling the creation of new art.
Artport's core is the residency program for Israeli and international artists. Through additional activities such as conferences, lectures, exhibitions, professional workshops for artists and an annual art book fair, Artport serves the general public and the local art scene, building relationships between art and society.
The year-long residency program for Israeli artists is open to visual artists in different stages of their career and selection is made through an annual open call and jury review. The international residency program is by invitation or through open calls published by our partner residency programs around the world.
Artport was founded by Jason Arison, Chairman of The Ted Arison Family Foundation, continuing the Arison family's vast activities supporting and initiating important arts and culture projects in Israel and the United States.
Artoport in photos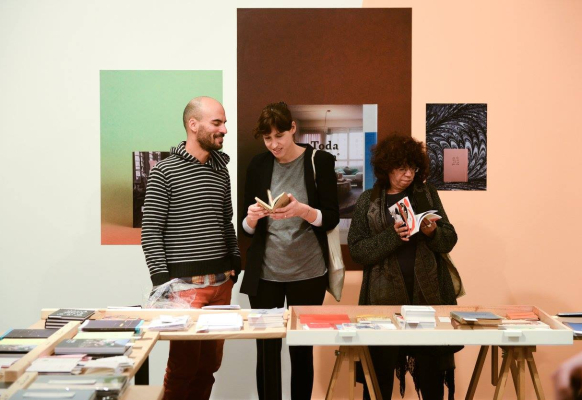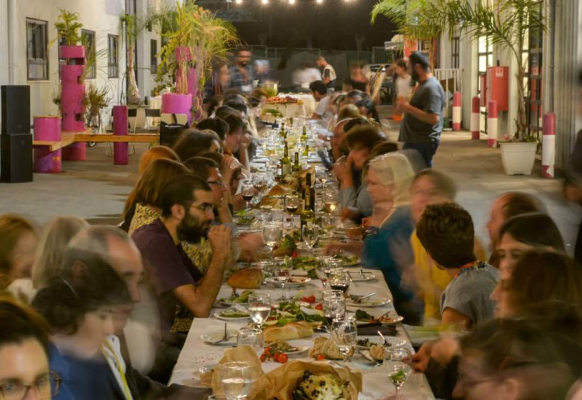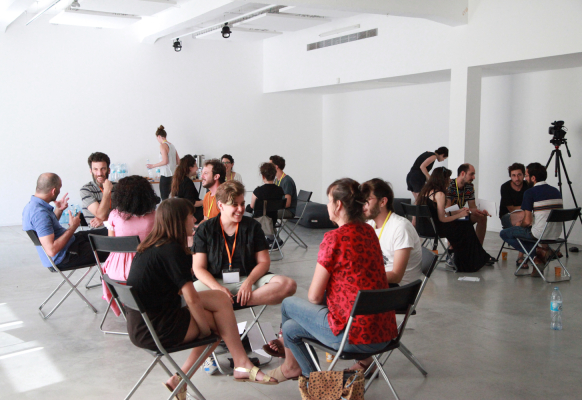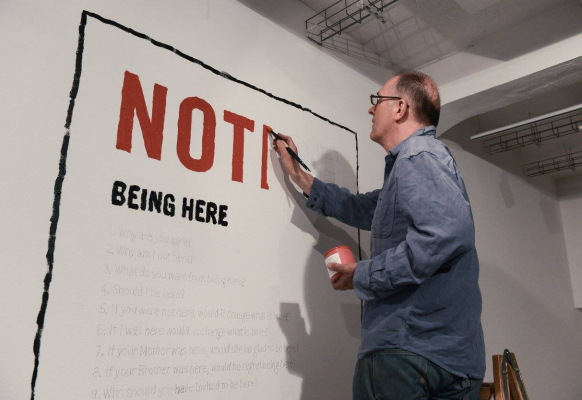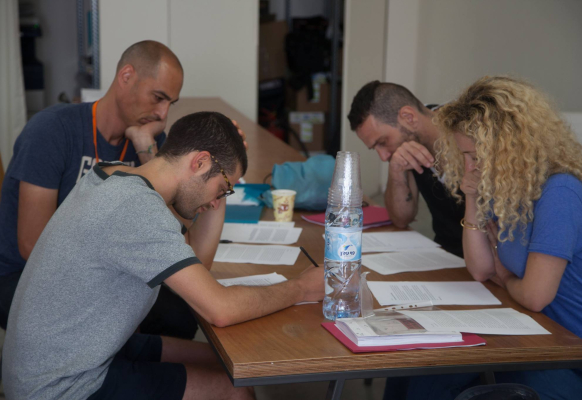 Artport in Pictures
The First Years
Artport on Ben Zvi Road
From 2011 to 2017 Artport was located in a container compound on Ben Zvi Road in south Tel Aviv. The Ben Zvi compound had eight studios, a gallery, kitchen and large outdoor space that hosted many events, parties, screenings, dinners and more. Sadly, the magical compound was demolished to accomodate future real estate development. Beginning in 2019, Artport has a new home in a three-story building in south Tel Aviv. The spacious gallery encompasses the first floor, while eight studios, offices and common space are on the upper floors.
Read more
Vardit Gross

Director

Yael Moshe

Residency Program Manager

Naama Haneman

Exhibition and Events Producer & Assistant Curator

Nitzan Gaon

Gallery Assistant and Social Media

Artport Team

Jason Arison

Chairman

Rachel Cohen

CEO

Yifat Shmuelevitz

Social Investments CFO

Kaynan Rabino

VP of Vision Ventures

Shlomit de Vries

Former CEO

Ted Arison Family Foundation

Ilan de Vries

Ido Barel

Dan Muggia

Sally Haftel

Mira Lapidot

Dana Yahalomi

Advisory Board

Iddo Markus, Yael Burstein and Gaby Ron for thier guidance during our first years.

Special thanks