Lihi Turjeman
Lihi Turjeman (b. 1985) is a visual artist based in Tel Aviv. She studied at Bezalel Academy of Art, Jerusalem, completing a B.F.A. in 2010 and an M.F.A. in 2014. She also studied at the École National Supérieure des Beaux-Arts, Paris, France, as a visiting student (2008-2009).
Turjeman creates large scale installations out of tough materials. As in the traditions of action painting, her physical process is present and crucial in a full understanding of her work. Turjeman's works are simultaneously vast, and incredibly specific – she pays an almost microscopic attention to the surface details of her works, the small variability in their monochromatism, and the variety of texture that may resemble skin, or ground, or something else entirely. This combination of scales is generous, both inviting audience interaction and effecting an intimacy in the relationship between the work and the viewer.
Turjeman's installations are site specific; she often draws inspiration from the site of the exhibition, and the local history and issues surrounding it. The site and location, along with the materials she works with, oftentimes dictate the content of her works. She raises political issues without being didactic or moralistic, instead prioritizing honesty and immediacy. She explores and questions the concepts of borders; her described borders vary from concrete (i.e. maps) to metaphorical. She is interested in symbols and language, and their ability to both constrain and enable creation.
Turjeman's current works are characterized by their bird's eye view perspective – the most recent iteration of her questioning and reimagining of the spatial and conceptual relationship between her work and her audience, or herself.
Turjeman has received numerous grants and residency awards, including International Studio & Curatorial Program (ISCP), NY (2018), NARS Foundation, New York (2018), Fondazione Spinola Banna per l'arte, Italy (2017), Cite International des-art, Paris (2015). She has been awarded the Young Artist Award of the Israeli Ministry of Culture (2015), the M.F.A Program, Bezalel Academy of Arts and Design Prize for Excellence (2013), the Loren and Mitchell Perser Award for Excellence in Painting (2010) and more.Turjeman has exhibited solo shows in several venues in Israel and abroad including EDIT Turin, Italy, Sommer Contemporary Art Gallery, Tel-Aviv, Wilfrid Israel Museum, Kibbutz Hazore'a, Israel, Le Corridor, Cité International des Arts, Site du Marais, Paris, Julie M. Gallery, Tel Aviv. She has shown many group exhibitions in Paris, Berlin, New York, and in many significant museums and institutions in Israel.
Read more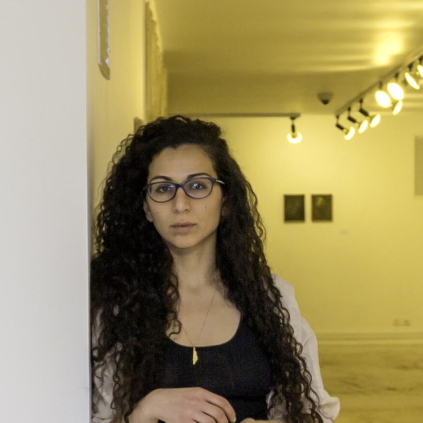 Works

The Map
Pastel, graphite and spray on canvas, 210X300 cm (x4)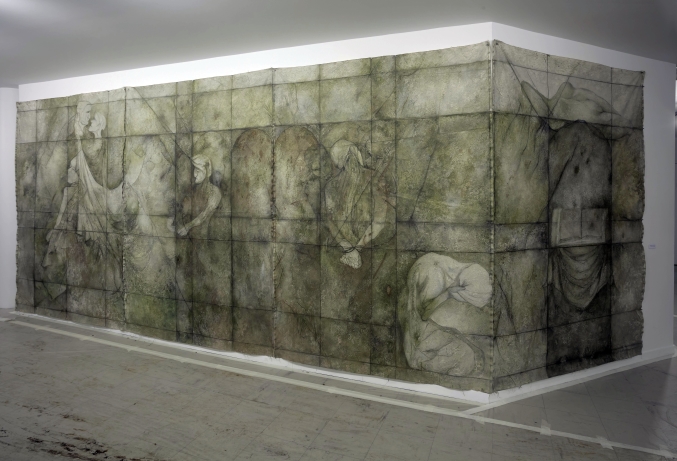 The Passion Facade
Mixed media on canvas, 160X250 cm (x4)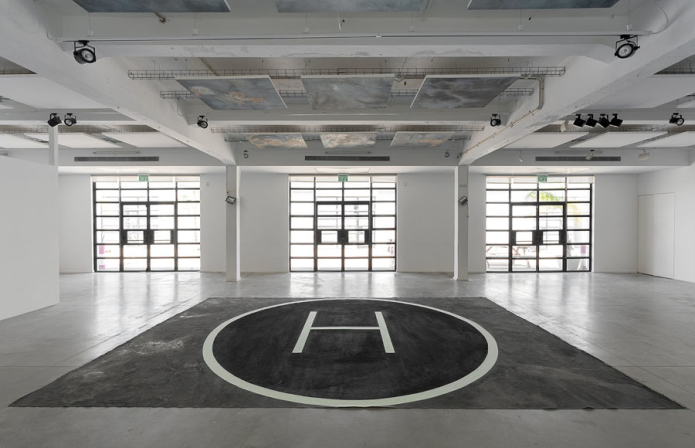 Dig as high as you can
Installation view Artport Curator Vardit Gross 2016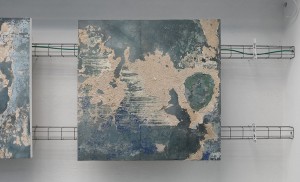 Dig as high as you can
Installation view Artport Curator Vardit Gross 2016
The Blue Marble
Mixed media on canvas 380X400 cm 2016
Palestine Railways
Mixed media on canvas 300X423 cm 2016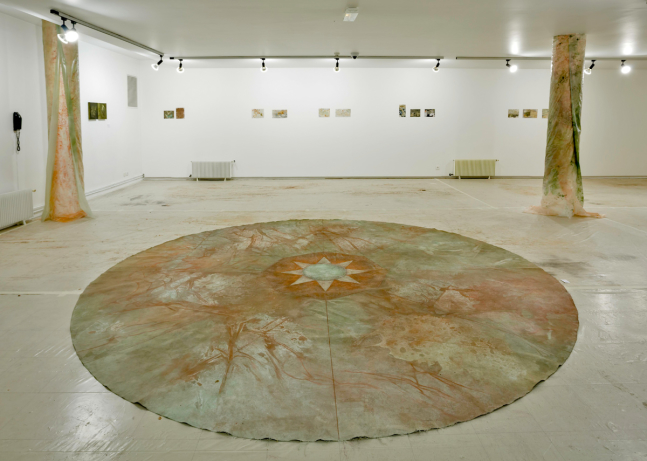 navel of the world-point -zero
mixed media on canvas 2015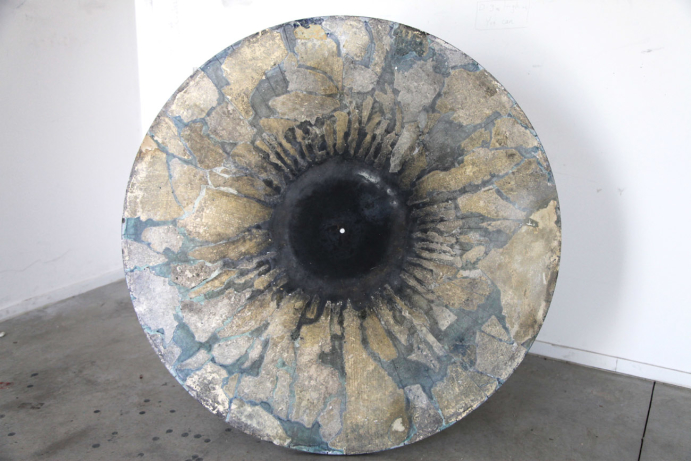 INTERSECTION
Installation view Artport Curator Vardit Gross 2016