Joanna Piotrowska
Joanna Piotrowska (born Warsaw, Poland 1985), lives and works in London. 
Piotrowska's photographic, filmic and performative practice investigates man-made environments and domestic spaces in relation to self-protection and psycho-physical relationships.
Selected current and forthcoming exhibitions include Being: New Photography 2018, MoMA, New York, USA, We don't need another Hero, 10th Berlin Biennale, Berlin, Germany, SUPERSTITION, Museum Marres, Maastricht, Netherlands, Daegu Photo Biennale, Daegu, Korea, Structures of meaning | Architectures of perception, Gateway, Abu Dhabi, United Arab Emirates. Recent solo and group exhibitions include Material Environments, The Tetley, Leeds South Bank, Leeds, UK, Big Towers , ICA Singapore, GAUDIOPOLIS , Off- Biennale, Budapest, Hungary, Untitled, Southard Reid, London, UK, These Rotten Words , Chapter Gallery, Cardiff, UK, Room, Sadie Coles, London, UK and Mead Gallery, Warwick Arts Centre, Coventry, UK (2017); Give Me Yesterday , Fondazione Prada, Milan, Italy, Frantic , Galeria Madragoa, Lisbon, Portugal (2016); Hester, Southard Reid, London, UK, Jerwood and Photoworks Award Exhibition, Jerwood Space, London, UK (2015); s.w.a.l.k, Project Space, Northern Gallery of Contemporary Art, Sunderland, UK, What love has to do with it, Project Space, Hayward Gallery, London, UK (2014); Bloomberg New Contemporaries , Institute of Contemporary Arts, London, UK and Spike Island, Bristol, UK, Family Politics, Jerwood Space, London, UK (2013). Publications include Frantic by Humboldt Books (2017) and Frowst by Mack (2014).
read more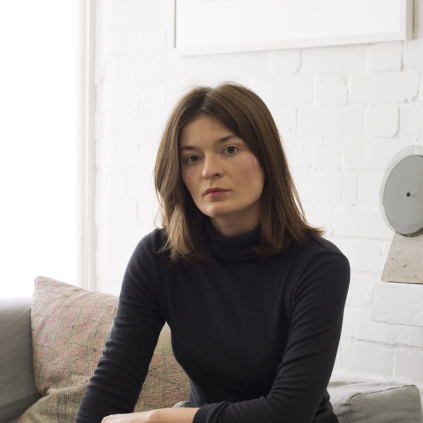 Works