Tuce Erel
Tuçe Erel (1981, Ankara) is a curator, art writer and art professional, based in Berlin. She studied Sociology at METU (2005), and Arts Theory and Critic (MA program) at Anatolian University (2009). She did her second MA in Art Arts Policy and Management (with curating pathway) at Birkbeck College (2015).
She worked for an art magazine as content editor, event manager and archivist, and gallery assistant in Istanbul from 2011 through 2013. Since September 2013, she has been working as a freelance art professional. She worked for artist's book project, supported artists' public relations, contributed to art magazines in Turkey.
Her curatorial interests are archiving practices, ecology, anthropocene, post-human and post-digital theories. She was at the curatorial team of Quiet Cue and since January 2017, she is member of >top Schillerpalais.
Read more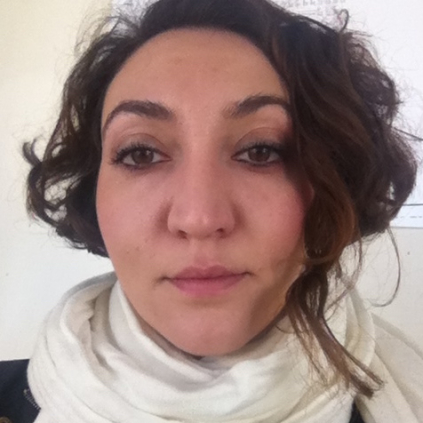 Works
Secreted Functions by AslieMk
Performance night on behalf of the Posthumanism Reading Group at Top, 2019