Nevet Yitzhak
Nevet Yitzhak (b. 1975, Israel) is a video artist, composer, installation artist, and cultural researcher who lives and works in Tel Aviv. Yitzhak holds an MFA from Bezalel Academy of Art and Design, Jerusalem.
In her work, Yitzhak takes a critical approach to contemporary political and cultural issues. She challenges our perception of the past by raising questions about cultural heritage and collective forgetfulness within a complex local identity. She often employs archival materials that deal with historical events, which she then deconstructs and reconstructs using digital tools. The outcome reintroduces the historical moment with a critical approach to past social and cultural structures and traditions. The extraction of found footage from its original context and manipulation of its video and sound is one of the central processes of Yitzhak's work.
Yitzhak's work has been shown at the Tel Aviv Museum of Art (2014); Martin Gropius Bau, Berlin (2015); SMBA, Amsterdam (2013); Kuandu Museum, Taipei (2009); The Screening Room Gallery, Miami (2014); The Museum for Islamic Art, Jerusalem (2013); The Herzliya Museum for Contemporary Art (2013, 2009, 2008); The Petach Tikva Museum of Art (2014, 2011, 2009); Koffler Gallery, Toronto (2014); Circle 1, Berlin (2014); 68 Square Meters, Copenhagen (2014); Jeanine Hofland Gallery, Amsterdam (2011); Shpilman Institute for Photography, Tel Aviv (2014); Grid – International Photography Festival, Amsterdam and Huashan Culture Park, Taipei (2012).
She was awarded the Landau Fund Prize for Arts and Sciences in 2014, the Beatrice S. Kolliner Award for a young Israeli artist by the Israel Museum in 2014, the Shmuel Givon Prize by the Tel Aviv Museum of Art in 2012, the Creative Encouragement Award by Israel Ministry of Cultural & Sport in 2012, the Yehoshua Rabinovich Foundation for the Arts grant in 2010 and 2008, the First Prize in experimental Films Competition at the 21st International Film Festival in Jerusalem in 2004 and was selected for an Artport residency for 2013-2014.
Yitzhak's work is in the collections of the Israel Museum, the Tel Aviv Museum of Art, the Museum for Islamic Art in Jerusalem, the Petach Tikva Museum of Art, the Shpilman Institute for Photography, and several others. She is represented by Yossi Milo Gallery, New York.
Read more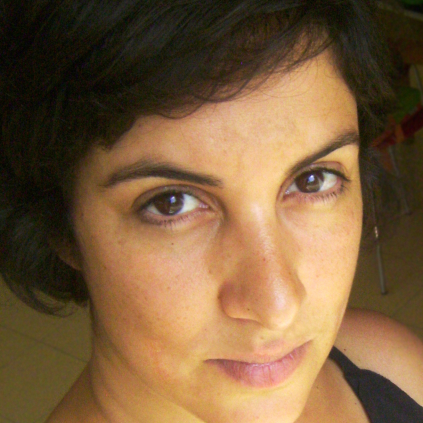 Works
Warcraft
Video instellation 2014