MASAMI
Masami graduated Joshibi University of Art and design, Tokyo, Japan and studied the Japanese traditional Polytechnic of Dying and Hand Weaving for Japanese traditional Kimono. Mainly creates installations working in situ with natural fiber and copper fiber. She has participated in Artist residencies and exhibitions in Japan, USA, Europe, New Zealand, Africa and more. 
To create her artwork, Masam likes to experiment. For her, the simple beauty is a transition between the aggressive material which is the human life and the brightness of every human spirit. Her research focuses on the sense of beauty, but most importantly, on the hidden power of art and its immortality.
Masami's artworks explore installation, sculpture, dying and weaving, painting and calligraphy, including artistic intervention. She work's between the terrains of modern art and tradition. Her artwork is guided by my admiration of the genuine traditional art in her home country of Japan, as well as abroad. The authentic creations show and represent strength, beauty, aesthetic awareness and the very primitive senses of nature. These all inspire Masami and give her the necessary strength to create; they are indispensable to her.
Read more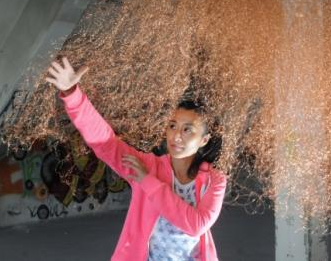 Works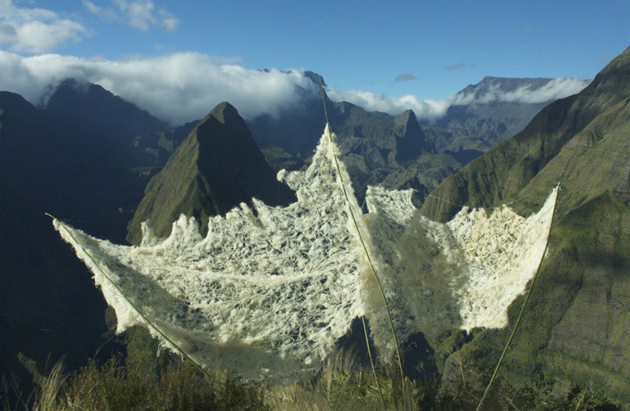 The Land of Enlightenment
2010, Installation, Ile de la Reunion, France