Fatma Shanan
Fatma Shanan, born 1986, is a painter based in Julis, a Druze village in Northern Israel. She graduated from Oranim College, Israel
The carpet is a recurring motif in Shanan's work. In her paintings it is often placed outside, where it serves as what Foucault calls a "heterotopic zone": not an object, but a displaced space unto itself. Shanan's carpets are inspired by the history of carpets in art, dating from the Renaissance onwards, even as her paintings suggest an alternative to the stereotyped notions linking carpets, women and the East that took hold in Western art.
Shanan's work raises investigates limitations placed on women, that are very much physical and visceral as well as emotional, structural, societal. The painted carpet functions as an affirmation of the female body, and by extension, spirit.
Shanan is most interested in the relationships that structure her works: the carpet and her body, the carpet and the physical space it is situated in, her body and the physical space she is situated in. Her paintings serve as investigations of these relationships, both physical and mental, and imaginings of their various possibilities.
Shanan's most recent paintings propose "out of place" as the place of the body and art as a place of existence.
Shanan was the winner of the 2016 Haim Shiff Prize for Figurative-Realist Art awarded by the Tel Aviv Museum, where she exhibited solo in the summer of 2017. She has also exhibited solo at DITTRICH & SCHLECHTRIEM Gallery, Berlin (2019), and exhibited at the Armory show in New York City in 2019. Shanan's work has been included in group shows at such venues as The Israel Museum, Jerusalem  (2019); the Eretz Israel Museum, Tel Aviv (2019); The Museum for Islamic Art, Jerusalem (2018); and the Art Dusseldorf international art fair (2018); among others. Shanan has received several other awards and scholarships for her artistic achievements, from such institutions as Artis (2016); Israel's Ministry of Culture (2017, 2014), and Israel's Pais Culture Council (2016, 2014, 2013). Shanan has participated in residency programs at Residency Unlimited, New York (2018); Peleh Fund Residency, California (2017-2018); and Artport Tel Aviv (2016-2017).
Read more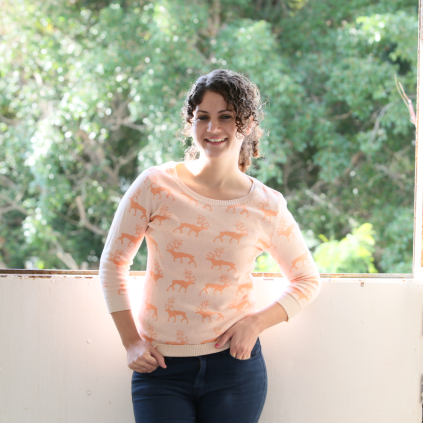 Works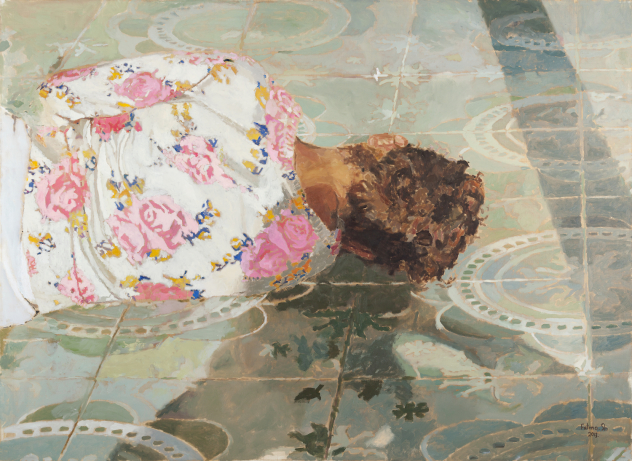 Figure lying
Oil on canvas, 180X130 cm, 2013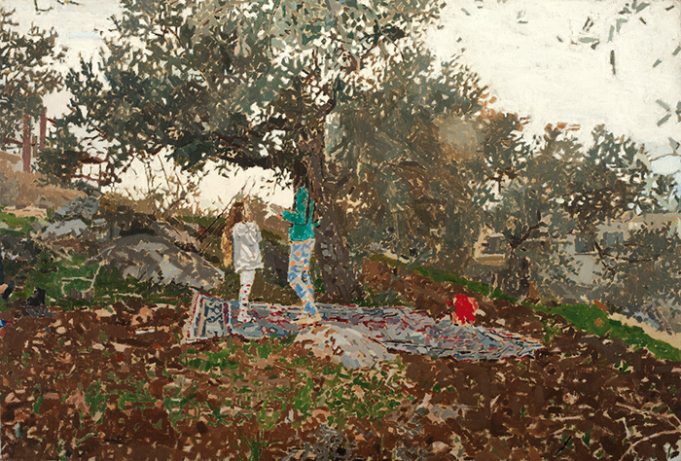 Mia Lara and Tamir
Oil on canvas, 2014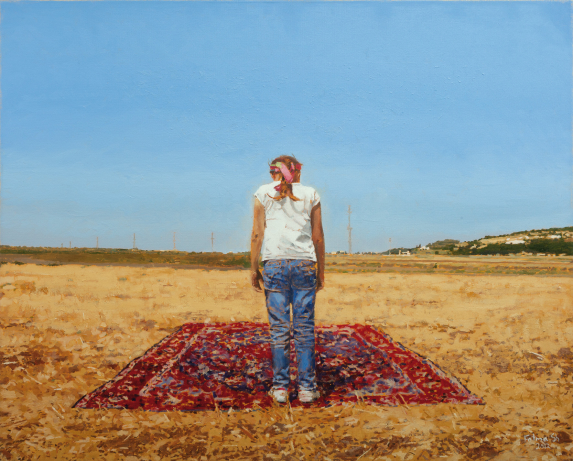 Razan
Oil on canvas 80X100 cm 2012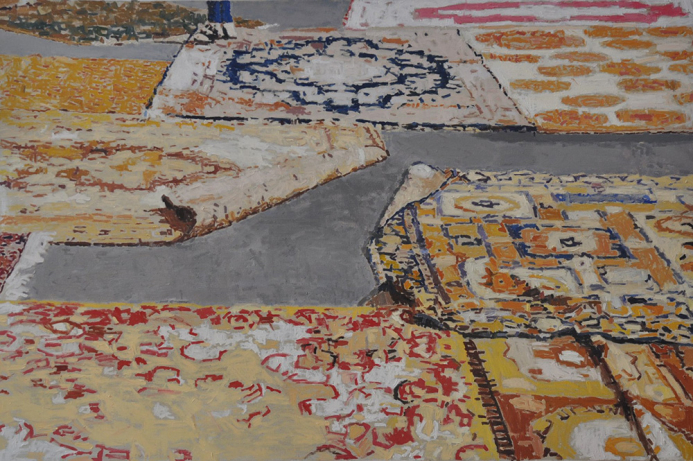 Carpets on asphalt
Oil on canvas 120X180 cm 2016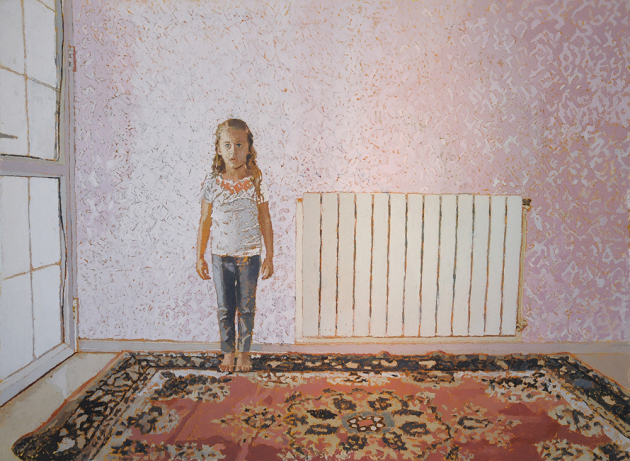 Lara #1
Oil on canvas 130X180 cm 2013
Untitled
Oil on canvas 66X100 cm 2017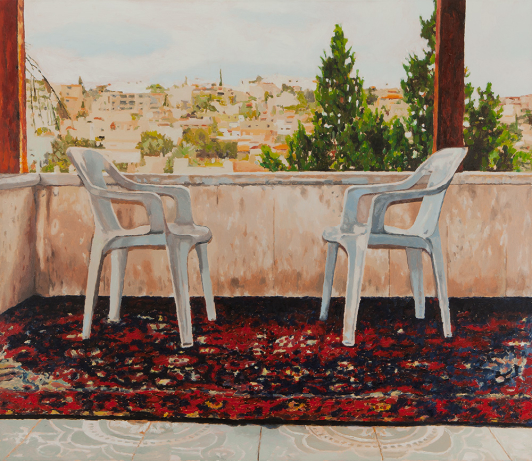 Balcony #1
Oil on canvas 130X150 cm 2011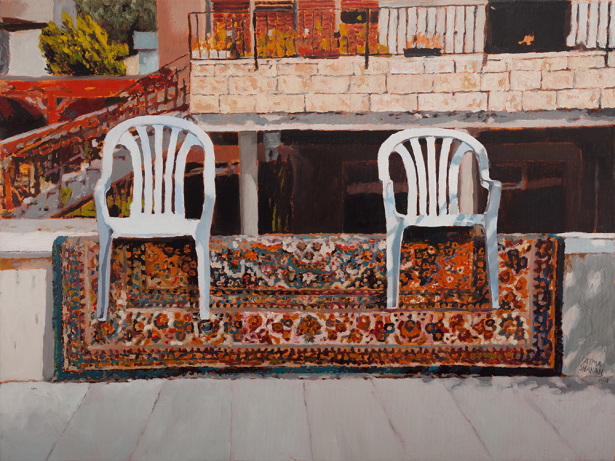 Balcony #2
Oil on canvas 90X200 cm 2011