Fang Lu
Fang Lu, born in Guangzhou China in 1981, lives and works in Beijing.  
She received her BFA from Graphic Design department at School of Visual Art in New York in 2005, and MFA from the New Genres department at the San Francisco Arts Institute in 2007. Her work has been featured in solo exhibitions at Boers-li Gallery, Beijing (2013); Pekin Fine Arts, Hong Kong (2013), Arrow Factory, Beijing (2012), Space Station, Beijing (2010), Borges Libreria Institute of Contemporary Art, Guangzhou (2011); and in group exhibitions such as the 1st OCAT & Pierre Huber Prize in Shanghai, 28 Chinese in Rubell Family Collection Museum in Miami, My Generation in Tampa Museum (2014), On/Off in Ullens Center for Contemporary Art (2012), Shenzhen Sculpture Biennial (2012), CAFAM Future Exhibition (2012), We Remember the Sun in Walter & McBean Gallery in San Francisco (2008)
She is co-founder of Video Bureau, an independent video archive resource in Beijing and Guangzhou.
Read more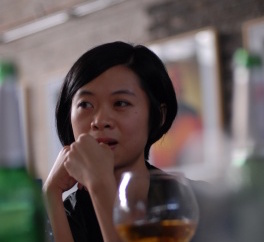 Works